Crookham Travel provides day tours and longer holidays with Brewery Visits, Pub Tours, Preserved Railways, Tram Systems, Christmas Markets, River Trips, Coastal Cruises, City and Country Breaks in the UK and abroad. See the pictures above for some of our past activities. Established since 1977, we have, so far, organised more than 360 trips for over 35,000 participants! Please check our "Tours" link above. All tours start from London (unless stated otherwise) but some may be joined en-route
Click on our TOURS tab above for details of all coming events and tours
Legal notice: this website does NOT use cookies
<![if !vml]>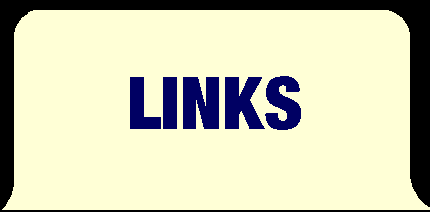 <![endif]>
<![if !vml]>
<![endif]>
NOW OPEN FOR BOOKINGS, CLICK ON 'TOURS' TAB ABOVE
A long weekend featuring the West Somerset Railway, north-west Devon tour, north-east Devon brewery and pub visits and the charming Lynton & Barnstaple line.
<![if !vml]><![endif]>

<![if !vml]><![endif]>

Lynton & Barnstaple Railway

Photo: M Andrew

West Somerset Railway

Photo: M Andrew
NOW BOOKING:
RAIL ALE RAMBLE 168
The North(ERN LINE) LONDONER
28th February 2015
The sharp-eyed amongst you will notice that the date for our first RAR of 2015 has changed. We apologise for this but the change was forced on us for a variety of logistical reasons – hopefully the new date will be fine for you!
This visit continues the theme we started last year with the "South Londoner". From being almost a 'brewery desert', the capital has been transformed with the arrival of a number of new-wave breweries. During this action-packed day we will be visiting a number of these new concerns – all interesting and all different with a tale to tell! All we're visiting brew cask beers and if you had a pint of every beer brewed by them you'd be downing something like twenty pints!
So, where are we going? Well, full details are in the booking form but in short we're starting with the London Brewing Co in Highgate. They brew an interesting range of beers which are currently only sold in the pub that houses them – as the Bull doesn't have an early licence, we're including two pints here to start your day with a bang! Next, we're off on the Northern Line to High Barnet for the Barnet Brewery. Here we'll enjoy samples in the brewhouse before enjoying a sandwich-and-chips lunch and pint in the adjacent Black Horse (GBG) pub. After lunch, we'll head south via the Northern Line to the Angel, Islington to visit a very new brewery – the Brewhouse & Kitchen Islington. They have only been in production since September 2014 but already brew a number of very accomplished ales – on the recce ten handpumps dispensed different home-brewed ales – one is included in the price but you'll have time to enjoy several. They also have an extensive bottled beer list. We have a relaxed stay in this comfortable venue before taking a bus to our final formal venue – Hops and Glory brewery. This is by far the smallest brewery we're visiting, although they are planning to expand. During the recce, we weren't able to try their beers but they promise that some will be available when we visit in February. As the brewery is in their cellar, they don't normally show people around the brewery but they're happy for us to see it and hear their tales (to be listened to with an included pint)! After this, you will be able to further explore the area – a map with details of other interesting venues will be provided. We hope that this tour will be to your taste – if so, you are advised to book as soon as possible because the previous London trip sold out in just three days . . .
Go to "TOURS" tab above for full details and Booking Form
THE COLOGNE EXPLORER
OPEN FOR BOOKINGS, CLICK ON 'TOURS' TAB ABOVE
Based in the city centre for brewery visit(s), a tram tour and optional visit to two private scenic railway lines - one each side of the Rhine near Koblenz. Plenty of free time for exploring.
<![if !vml]><![endif]>

<![if !vml]><![endif]>

Brohltalbahn

/

Vulkan-Expreß

Cologne trams

<![if !supportMisalignedColumns]>
<![endif]>
THE NOTTINGHAM EXPLORER
OPEN FOR BOOKINGS, CLICK ON 'TOURS' TAB ABOVE
We shall stay at Jurys Inn, close to the station and three micros for lunch and visits; includes a tour of the county with visits to breweries and fine pubs; we take a trip on the Great Central Railway Nottingham (not visited before) plus a free day to ride new tram routes to visit pubs.
BUDAPEST & NORTH HUNGARY EXPLORER
By air to Budapest, staying in Budapest and Miskolc – an eight day long holiday in September for trains, trams and brewpubs. This trip will include several fascinating narrow gauge railways in the forests, and a couple of breweries. The beer scene in Miskolc seems to be very "with it" and there should be plenty of free time for individual exploration.
Message from Gerald Daniels: The Budapest & North Hungary Explorer has attracted a fair number of early applicants who bought their flight tickets a while ago. My intention was to publish the Prospectus after a research visit in early March but in view of price pressures on flights it will be issued later this month.
<![if !vml]>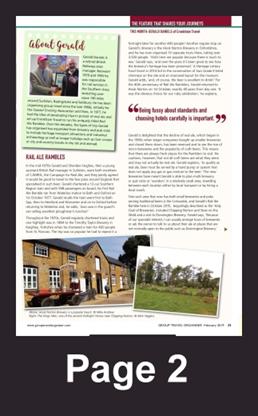 <![endif]>
Miskolc
BURTON-ON-TRENT
An RAR (day trip) to the home of British brewing, visiting Marston's plus the SIBA beer festival at the National Brewery Centre, worth a visit on its own merit. From London Euston via Tamworth.
<![if !vml]><![endif]>

<![if !vml]><![endif]>

The National Brewery Centre

The Burton Union system at Marston's

<![if !supportMisalignedColumns]>
<![endif]>
CHRISTMAS MARKETS EXPLORER – PRAGUE
Our familiar format from many trips to Germany in the run-up to Christmas but this time in the beautiful capital city of the Czech Republic.